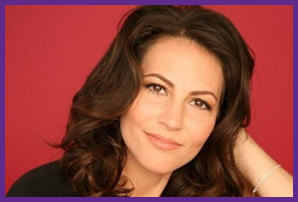 I wrote my book The Education of Millionaires: It's Not What You Think and It's Not Too Late because I want to promote freedom.
I believe our current notions of education, and degrees people believe they need in order to succeed, are instead keeping people in chains: keeping them tied down to insane student debt loads, taking time off from work to continue full-time studies for ever-more degrees, and feeling inadequate with their own ability to succeed without the right societal punch-cards.
So, I wanted to take the opportunity to have a free-ranging, raucous, controversial, open dialogue about how to rebel against this insane system, and take your education into your own hands, with my friend Alexis Neely.
Because Alexis, more than most other successful people I know, embodies a full-on commitment to achieve her success while also living a life of freedom, on her own terms, without chains or societal pigeonholes.
We be talked together in dialogue on for 90min live on a teleconference. Listen to the call below.

Here are some amazing things about Alexis, your co-host for the dialogue: She was a driven mom entrepreneur who has built two million dollar-plus businesses in the past 6 years (and another two 6-figure businesses at the same time).
A once highly respected lawyer herself, she now trains lawyers in a new business model she invented for her own law firm that clients love, wrote a best-selling book of her own and appeared on all the top television shows across the networks.
Alexis has done all of it without sacrificing her own freedom, lifestyle, or self-expression.
Here's another side of Alexis: She has several tattoos, lives on a farm, writes about freedom and lives a Burning Man life all year long.
Back in 2003, she left the security of a $185,000 (and increasing annually) paycheck to build her own law firm with two little kids and a stay at home husband to support, and went on to make millions while living life on her terms.
Today, she is leaving the fame and fortune focus behind to put her attention on her children, her personal growth and her spiritual practice while the companies she built continue to operate behind the scenes of her life and support the Great Work she does with lawyers and entrepreneurs.
While Alexis went through the highest halls of traditional education, you don't live the kind of life and career Alexis has had without a lot of additional, street-smart self-education. These companies (and the unconventional life they support) were built on the backs of exactly the real-world type of education we are sharing about on this call.
That's why I wanted to have this dialogue with Alexis—because our current educational credentialing system is about living life on other people's terms (teachers, parents, professors, resume screeners.) I talked with her about how we can all sidestep constrictive societal binds and live life on our terms.
If you're feeling anxious about your educational credential status, or are thinking of going back to school to beef up your resume, you've bought into this system of living based on other people's expectations of you.
In this call, we talked about how to start living life on your terms via real-world, street-smart, practical self-education. The truth is, most of the education you'll need to be successful, you didn't learn in college. So take your education into your own hands, and learn the street-smart skills that will set you and your career free.
Taking Your Education Into Your Own Hands: A Dialogue With Alexis Neely and Michael Ellsberg
Listen below!
Podcast: Play in new window | Download