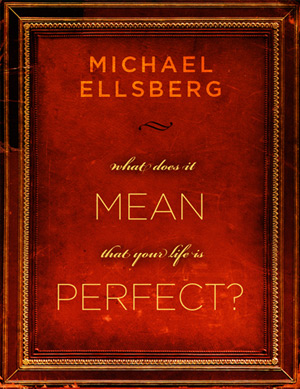 A Manifesto by Michael Ellsberg

You can download the manifesto for free, in PDF form, here. (No email opt-in required.)
Dear Friends,
A year and a half out from my diagnosis of testicular cancer, I've been processing what it all means.
I've finally come to a place where I am grateful for having had this experience.
Not that I would choose it again—but given that it did happen, I'm grateful for it.
As soon as I came to this awareness, I began reflecting: how is it possible to be grateful for something you would not wish upon yourself or anyone else?
This paradox is at the heart of a new manifesto I've written, called "What Does It Mean That Your Life Is Perfect?"
The short reflections in this manifesto—which takes about 8 minutes to read in its entirely—were forged through a year and a half of conscious and unconscious processing, after my diagnosis and surgery for testicular cancer last year.
I found that I didn't really try to write these words. . . the words just came to me, from some deeper place within me, the source of which I do not know.
Many people who read them told me they were moved by them, and encouraged me to put them together so other people could have the benefit of them. I have done so here.
You can download the manifesto for free, in PDF form, here. (No email opt-in required.)
If you got value from these words, it would mean a lot to me if you let me know how they impacted you. Leave a comment below—I'll respond to as much of the comments and email as possible, though I may not respond to every one personally.
If you think friends or people in your community or tribe or different email lists would benefit from reading this, please share this with your friends and community via the social media links below and/or by email. You can send them to this page to download it for free.
I plan to be writing a lot more of these manifestos in the coming months and years. Please join my personal list—via the form under my photo towards the top of this page—and be the first to know as soon as the next one is released. (I never give your info to anyone else, and you can remove yourself instantly with one click.)
I can't wait to hear what you think about it, and to share with you my upcoming new manifestos in the future!
With appreciation,
—Michael Ellsberg