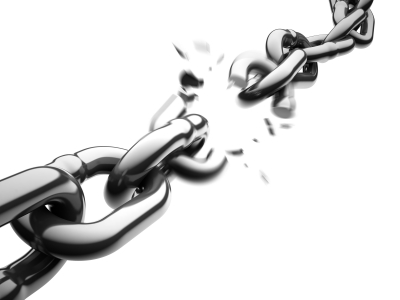 For some time, I've been trying to come up with a few words that describes my "brand promise" I make to you. . . what you can expect when you hang out with me in person or read my stuff.
The challenge of coming up with brand promise, for both companies and individuals, is finding the sweet spot between overpromising and underpromising.
If I were to say something like, my brand promise to you is that "I spread peace and love wherever I go," that would be overpromising. I may be able to deliver on such a promise a few minutes in a given day, but if I had to go to a 7AM breakfast meeting, and you had to meet me there, I guarantee you would not experience me as delivering on such a promise! (My brain doesn't usually come on line until about 11 AM, and you really really don't want to meet me before that hour.)
Yet, if I were to say something like, my brand promise is that "I'll usually be friendly and helpful," that would probably be true, but it would also be underpromising and underwhelming. No one is going to get excited about meeting a person with such a weak brand promise.
Well, folks, I feel I've finally nailed it, a brand promise for me that gets it exactly right . . . what you can reasonably expect when you come into contact with me.
I shatter limited thinking.
I promise to you I'll always give that to you.
Here's what I mean by this.
I find that most people are either heavily weighted towards the practical/monetary/material side of life, or the philosophical/spiritual/existential side of life. For some reason, I pick up on this dynamic very quickly, and whenever I meet someone, I sense where they are on this spectrum, I start talking to them (and introducing them to ideas and perspective) from the other side.
If you're all buttoned-up, goal-oriented, achievement-obsessed (the kind of people I tend to meet in NYC) usually I will start talking to you (and trying to get you interested in) meditation, or Buddhist philosophy, or psychedelic music, or shamanism, or systems theory, or Burning Man.
If you're all into finding your purpose, and finding your true self, and expressing your "deep, innermost authenticity," and other spiritual/existential pursuits, usually I will start talking to you about making more money, starting a business, learning about marketing, sales, copywriting, and so forth.
Thus, most people who meet me and spend time with me—whether they are hard-nosed businesspeople or neon-clad Burning Man freaks—tend to experience me as expanding their horizons, introducing them to unfamiliar ideas and perspectives, and shattering limited thinking.
And that is my brand promise to you.
I shatter limited thinking.
Why (and How) to Find Your Own Brand Promise
Why should you find your own brand promise?
It helps focus your attention and efforts. You have a clear, simple reminder of why you're here on the planet, what impact you want to have on others, why you wake up every morning and get out of bed.
You don't necessarily need to use it as a "tagline" on your site, cards, etc. (that can be cheesy at times), but to the extent you do verbalize it, it helps others put all your work, efforts, energy in context—it helps them see the *story* of you—how all the pieces of your life and activity fit together.
It helps you get in touch with the ways you are a unique presence on the planet, not just another faceless office drone.
So *how* do you go about creating your own personal brand promise?
It's simple.
As I mentioned, a brand promise is a dance between overpromising and underpromising. You want to get in that sweet spot right in the middle.
First, come up with a promise you'd like to be able to make to people, but you know would be *way* overpromising if you made it. Like, "I lead people to cosmic bliss every where I walk." (In fact, I've met many people in my life in SF who say similar things about themselves.) Sadly, few of us on Earth, except perhaps the Dalai Lama, will ever be able to deliver on such a promise. So if you make such a promise, people will think, "Yeah right," and you lose credibility.
But, just for the exercise, come up with a totally overpromising promise.
Now, go to the other extreme. Come up with a line that describes a brand promise that you know you can keep, but which isn't very exciting and isn't going to get anyone all that juiced up to spend time with you or meet you. Something like, "I will always be a pleasant, agreeable person." This is an underpromise.
Now, keep ratcheting up the underpromise, notch by notch, to bolder and bolder promises, in the direction of your overpromise. Keep going, coming up with bolder and bolder, more and more exciting promises… Until you get to the point where you're stating the boldest, most exciting promise you can make, which you also have confidence you can deliver all (or very nearly all) of the time.
If you don't shoot high enough, no one gets excited. But if you shoot too high, you begin to sound like a flake, and your brand promise loses power because it loses credibility.
What is your brand promise?
Let me know in the comments section! Tell me what you come up with, using this method I've described. You may want to share the "overpromises" you came up with in the exercise, then the "underpromises," and then the perfect, just right brand promise that went DING DING DING in your mind when you know you nailed it!
Go for it!