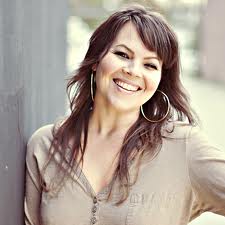 Have you ever felt that, in order to succeed in business, you have to hide yourself, be bland to avoid "rocking the boat," or even pretend to be other than your true, authentic self?
If any of these apply to you, then you need to check out this interview I recently did, because we're going to completely blow these fears and needless assumptions out of the water for you.
Today, I had the privilege of catching the one and only Danielle LaPorte for a very special discussion.
If you've read my book, you'll remember Danielle from my section "Radiating Your Way to Success," about personal branding. Danielle, blogger extraordinaire and author of The Fire Starter Sessions (out next month from Random House in a quarter-million dollar book deal) was one of my absolute favorite dropout superstars I interviewed during my entire time writing my own book. The top 3 reasons I love Danielle:
1. She has an insanely infectious, controversial, and no-BS personality which is unmistakably hers.
2. She has unapologetically made her unique personality the *centerpiece* of her business life, to wild success, rather than trying to hide it and fit in.
3. She's funny as shit.
So if you want to have fun, AND feel emboldened to reveal *more* of your personality in business, not less, AND be inspired, join us for this lighthearted treat.
Why am I sharing this free audio class for you? Because so many so many people out there are trying to "conform your way to success." You feel, "If I can just fit in…" or "If I can just hide the weirder, more vulnerable, personal sides of myself and pretend to be normal… THEN I'll succeed."
STOP IT!
The best way to get out of this pernicious fear-based conformism loop is to let Danielle hit you over the head with a verbal, spiritual, inspirational soul-whack only she can deliver.
How to Succeed in Business By Revealing *More* of You, Not Less
A Dialogue with Danielle LaPorte and Michael Ellsberg
Listen to the interview below.
Podcast: Play in new window | Download